Overview
The Centre for Aging and Brain Health Innovation (CABHI) at Baycrest Health Sciences in Toronto, Canada, is the result of the largest investment in brain health and aging in Canadian history.
CABHI is a solution accelerator, helping to drive innovation in the aging and brain health sector. Our first-of-its-kind partnership of health-care, science, industry, and government, is a hub for the design and development of innovations helping older adults age safely in the setting of their choice, while maintaining cognitive, emotional, and physical well-being.
Innovation in this sector is vital to address the growing aging population, brain health and seniors' care needs. CABHI will support collaborations between leading seniors' care organizations in North America and global innovators with promising solutions in medical devices, therapeutic approaches, emerging technologies, wellness and digital health solutions, health-care delivery practices, and practitioner/caregiver training and support.
Innovation Opportunities – Calls for Innovation
Spark Program – Apply Now!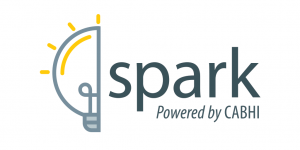 The Spark Program will support the development of early-stage innovations with the potential to drive forward solutions in the field of aging and brain health. Ideas will have been conceptualized by point-of-care staff and/or service delivery staff involved with health care delivery for older adults. Funding will support proof-of-concept testing over a 6-to-12 month period within CABHI associated healthcare delivery or service provider organizations in Canada and/or the United States. View the 2018 Call for Innovations in English or in French.
Researcher-Clinician Partnership Program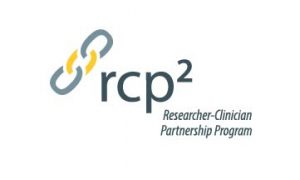 The Researcher-Clinician Partnership Program (RCP2) is uniquely designed to greatly enhance the effectiveness of connecting point-of-care clinicians in the senior care sector with university-based researchers to collaboratively design, test and validate innovative products, services or health practices in aging and brain health in a real-world care setting. Through RCP2, CABHI will provide up to $500,000 in funding per project to support those project costs directly associated with the trial testing of an innovative solution at an advanced stage of development within an aging population group in North America. Funding will be provided directly to the host institution employing the principal Investigators of the qualifying projects. All projects must be completed within a 12 to 18 month period. Note that each submission must be composed of a collaborative teams of researchers, clinicians, educators, industry partners and/or end-users located worldwide. Each team must include at least one clinician and one researcher; one of whom must be identified as the principal Investigator on the project and employed by an institution that is a Canada Revenue Agency qualified donee located in Canada. 
Industry Innovation Partnership Program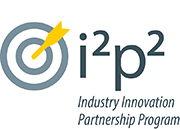 The Industry Innovation Partnership Program is intended to accelerate the evaluation and adoption of innovative products and services that address the needs of aging adults and the challenges presented by an aging population. CABHI invites companies from around the world to apply for the opportunity to trial their solutions with leading seniors care organizations from across North America. Successful applicants will be partnered with one or more seniors care organizations and their pilot project receive up-to $500,000 (CAD) in matching-fund support. Projects must last between 12-15 months and commence by August 2018. It is expected that through this testing process, companies will be able to derive scientific evidence and user validation for their products or services, which is then intended to provide a stronger foundation for future uptake of their products or services by seniors' care organizations. Applicants must have a matured product or service that they would like to test with older adults at a North American trial partner.
Senior's Care Strategic Innovation Fund (SCSIF)
The SCSIF program is intended to accelerate the translation of research to products, services and practices that address the needs of aging adults and the challenges of an aging population. The program will support clinicians and researchers to refine, test, and validate innovative solutions in real-world settings. This program supports projects that can make a system-wide impact in aging and brain health. SCSIF will fund projects up to $200,000 (CAD), for 12 to 18 months to refine and trial innovative solutions in real-world settings.
Canada-Israel Collaboration Program
CABHI and IIA invite interested Israeli companies to submit applications to refine and validate their brain health and seniors' care products or services. Our program is designed to help commercial organizations derive scientific evidence that their solution significantly impacts key challenges in seniors' care. IIA and CABHI are seeking to help Israeli firms get the evidence they need to develop products or services that address the needs of an aging population. Progressive companies applying to this program will recognize the importance of scientific evidence to the long-term success of their products or services in improving the quality of life of older adults.
Knowledge Mobilization Partnership Program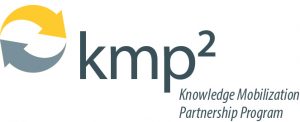 The Knowledge Mobilization Partnership Program (KMP2) will drive adoption of best and next practices across stakeholder groups in the aging and brain health sector and may include proven innovations in practices, products and services. This program will fund projects that have been successfully validated within their environments and are ready for broader scaling and adoption. This program will enable older adults, their circle of care, and healthcare practitioners, to gain access to knowledge, skills and support, in order to facilitate behavior change consistent with evidence. The optimal end result is improved health outcomes and quality of life for older adults and/or their caregivers.
Previous Calls for Innovation:
2018 Call for Innovations for the Researcher-Clinician Partnership Program in English or in French.
2018 Call for Innovations for the Industry Innovation Partnership Program –  Round 3 in English or French
2018 Canada-Israel Collaboration Program Call for Innovations
2017 Call for Innovations: Industry Innovation Partnership Program – Round 2
2017 Call for Innovations for the Researcher-Clinician Partnership Program
2017 Call for Innovations for the Seniors Care Strategic Innovation Fund
2017 Call for Innovations for the Spark Program