Moving an Aging or Disabled Parent Into Your Home: 4 Things You Should Know
A Guide to Downsizing for Seniors and Their Loved Ones
Aging@Home Design Sprint Hosted at Centennial College
On Feb. 21-24, 2017, the Centre for Aging & Brain Health Innovation (CABHI)hosted a design sprint at Centennial College, which brought together system partners to address the issue of aging at home with dementia. CABHIworked inpartnership with Baycrest Health Sciences, Saint Elizabeth Health Care, the Ontario Telemedicine Network and Centennial College/WIMTACH over the course of this 2.5 day sprint.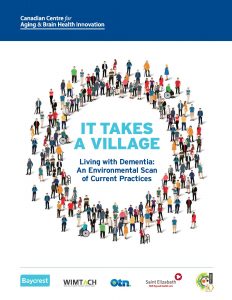 View the White Paper entitled, It takes a Village – Living with Dementia: An Environmental Scan of Current Practices.
The event brought together key system partners to push for a more disruptive/ transformative system solution that will:
Enable people with dementia, who are living in the community, to more effectively manage their day-to-day living needs (physical, psychosocial, emotional, and cognitive, etc.)
Facilitate access to resources to support informal and formal care-givers who are providing care to older adults experiencing dementia and aging at home
Reduce the need for unnecessary emergency care services in older adults living in the community through the implementation of effective prevention strategies;
Raise public awareness to promote a societal approach to living with and amongst older adults who are experiencing dementia.
CABHI and the other event sponsors hope that the outcomes of the design sprint will result in a system partner solution that can be brought forward for future consideration as a CABHI program candidate.