Dr. William E. Reichman, MD
Dr. William E. Reichman is President and CEO of Baycrest, among the world's premier academic health sciences centres focused on aging and brain function. Dr. Reichman is also professor of psychiatry on the Faculty of Medicine at the University of Toronto. He studied psychiatry at the University of California at Los Angeles Neuropsychiatric Institute and fellowship training in neurobehavior at the Reed Neurological Research Institute.
Dr. Reichman is a former president of the American Association for Geriatric Psychiatry and the Geriatric Mental Health Foundation and has been a consultant to the Civil Rights Division of the United States Department of Justice on the quality of dementia and mental health-care delivery within nursing homes. Dr. Reichman also recently served as Chair of the Seniors Quality Leap Initiative, a collaborative of prominent eldercare organizations and affiliated universities in North America working together to advance the effectiveness of long-term care across the globe.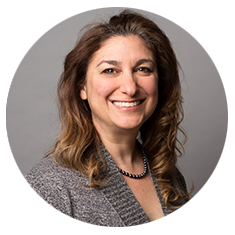 Dr. Allison Sekuler
Dr. Allison Sekuler is the Managing Director of the Centre for Aging and Brain Health Innovation (CABHI). She is also Vice-President, Research & Sandra Rotman Chair in Cognitive Neuroscience at Baycrest Health Sciences. She joins Baycrest after a long and distinguished career as a Professor in the Department of Psychology, Neuroscience & Behaviour at McMaster University, where she was the first Canada Research Chair in Cognitive Neuroscience (2001-2011). She is also the Chair of the Natural Sciences and Engineering Research Council of Canada's (NSERC) Scholarships & Fellowships group along with being a member of NSERC's Committee for Discovery Research. The recipient of numerous awards for research, teaching and leadership, Dr. Sekuler has a notable record of scientific achievements in aging and vision science, cognitive neuroscience, learning and neural plasticity, and neuroimaging and neurotechnology, as well as vast experience in senior academic and research leadership roles.
Bianca Stern, BSc.OT, MSc
Bianca Stern is Executive Director, Health Innovation at CABHI. Her career spans over 35 years in health care within private and public sectors; including community, post-acute and long term care. She has also been involved at university and college levels in curriculum design, research, teaching and student mentorship. Bianca has built on her Bachelor's Degree in Occupational Therapy and Master's Degree in Rehabilitation Science, creatively intersecting the art and science of healthcare with innovation, technology, and industry. Bianca is a thought leader in the area of innovation, blending design thinking and arts based tools with an inclusive, participatory user focus, capitalizing on emerging technologies and theoretical knowledge to stimulate innovative solutions for the journey of aging. Bianca currently oversees the innovation team at CABHI including the Design Lab, Seniors Advisory Panel, Innovation Office and project pipeline. She is also actively involved in helping to foster a culture of innovation and knowledge mobilization at Baycrest Health Sciences and across the CABHI network partner sites.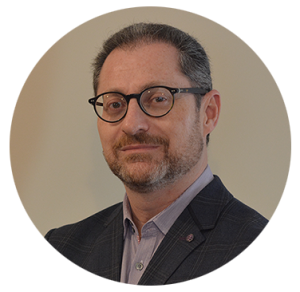 Mel Barsky, MBA
Mel Barsky is Director of Business Development at CABHI. He is responsible for .developing and identifying new commercial opportunities that will expand the continued Canadian and international growth of CABHI, as well as leading the business development, marketing and communications functions of the organization. Mel brings to CABHI more than 25 years of leadership experience in venture capital, healthcare IT, sales, marketing, operations, financial services and information technology. Most recently, Mel was President, Co-Founder, and Chief Operating Officer of INTERVENT Canada, where he directed all facets of the organization delivering evidence-based health programs via online platforms and health coaches in clinical and corporate settings. Mel has also served as Director, Connected Health at Dynacare Medical Laboratories, Executive Director & Co-Founder of Scotia Private Equity, and Director of Strategy & Business Development at American Express. Mel holds an Honours Bachelor of Arts in Economics and Political Science from the University of Toronto, and a Master of Business Administration, Finance and International Business from Queen's University.

Anish Shah, BE, MBA
Anish Shah is Senior Manager, Programs & Operations at CABHI. He is responsible for designing and managing CABHI's funding programs, reporting on key performance indicators to CABHI's stakeholders, developing project charters and budgets for new projects. Anish is an accomplished leader with over 20 years of international experience.
Prior to joining CABHI, Anish was Product Manager at the Ontario Telemedicine Network (OTN) where he helped to improve health system efficiencies by leading successful implementation of cost-effective, mobile, web-based, real-time videoconferencing and store-forward tele-health solutions serving over 600,000 patient remote consultations annually. Anish holds a Master's degree in Business Administration and a Bachelor of Electrical Engineering. He also has a number of professional certifications including New Product Development Professional (NPDP), Certified Professional in Healthcare Information and Management Systems (CPHIMS) and Six Sigma.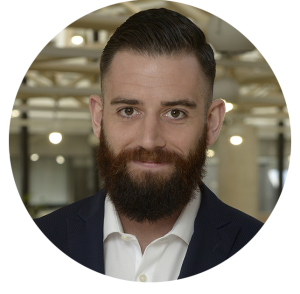 Ryan A. Webster, CPA, CA
Ryan Webster is Director of Finance and Operations at CABHI. He is responsible for oversight of CABHI operations including the organization, delivery and execution of strategy, governance, accountability, policy, finance, performance, legal, IT, human resources and facilities within CABHI. Prior to joining CABHI, Ryan was Manager of Finance, Research and Innovation at Baycrest Health Sciences. In his finance capacity, Ryan also developed benchmarking initiatives that supported decision making in the determination of annual budget savings targets across the organization. He was also tasked with re-engineering Baycrest's health system funding model to support the refinement of hospital performance as it relates to future funding outcomes.
Ryan is a Chartered Accountant and holds an Honours Bachelor of Business Administration Degree from Nipissing University and a Certificate in Master Controllership. During his time at Nipissing University he was the Vice-President of the Nipissing University Business Association and an interim professor.