CABHI-funded applicants are provided with access to a wide range of services.
CABHI's Innovation Office connects point-of-care workers, industry leaders and healthcare innovators to professionals with wide-ranging and diverse global expertise in:
Business Development
Marketing & Communications
Project Management
Commercialization
Knowledge Mobilization
Project Management Support
Every CABHI-funded project is assigned to one of the project managers in our Innovation Office, who will support you and your team to ensure your project stays on track and meets its milestones for success. Your assigned project manager is your point of contact for accessing CABHI's acceleration services.
Marketing & Communications
CABHI's Marketing & Communications Department will help bolster your project's outreach by sharing with media and our broad network of stakeholders.
Meeting & Event Space
Book our space for your meetings and networking opportunities. Housed at Baycrest Health Sciences, CABHI HQ offers state-of-the-art technology, exceptional meeting rooms, whiteboard walls and event space to its successful applicants and subject to availability.
Acceleration Services
As a CABHI-funded project, we will assist you in building a business plan and ensuring your project communicates its value in order to bolster opportunities for commercialization and/or wide-scale adoption of your innovation.
Seniors Advisory Panel
The Seniors Advisory Panel is a consumer panel comprised of older adults with lived experience in aging and caregiving. Many have professional backgrounds in engineering, education, entrepreneurship, health care, etc. The Panels' "voice of the market" can be a critical factor in your project's success, ensuring innovations align with real world problems and solutions. Members offer feedback on CABHI projects:
Evaluating innovations from concept through deployment
Identifying evaluation parameters
Participating in focus groups
Providing advisory /mentorship services
Business Development
CABHI recognizes that your project requires more than just funding. We give innovators access to the partners and networks to build key relationships. Our Business Development Department provides both online and in-person support for innovators to prepare them for commercialization. Services available:
Market research support
Strategy and business development advisory
Connections within the healthcare innovation ecosystem
Connections to potential customers
IP and legal support
Knowledge Mobilization
We embolden our innovators to support the spread and broader adoption of their successfully proven solutions. CABHI offers knowledge mobilization services to projects that are looking to sustain and scale. Services available:
A knowledge mobilization toolkit with tools/templates to support dissemination and implementation of innovations
Coaching and consultation
Design
CABHI offers design capability resources to assist project teams to define and clarify their intended user's unmet needs, refine a unique value proposition, optimize product/service development and implementation, usability testing, and participatory design development. Services available:
Product/service design
Contextual design research
User insight
Development/implementation planning
Trial Design & Research Ethics
CABHI can help projects to refine their trial design and research methods. These services will help the innovator to conceptualize, plan, and execute their trial to reach their research goals while meeting ethical requirements. Scientific and clinical consultation services for trials available, including topics such as:
Protocol design
Ethics and regulatory requirements
Participant recruitment
Data collection and management
Data analysis and interpretation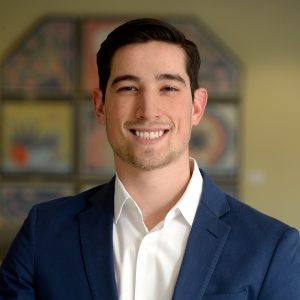 James Mayer
Manager, Health Innovations
Innovation Office
Shusmita Rashid
Senior Implementation Specialist, Systems Innovation
Innovation Office
Jonathan Suckling
Manager, Health Innovations
Innovation Office
Sunny Han
Analyst
Innovation Office
Karol Kamecka
Analyst
Innovation Office