April 25, 2019, 11 am – 12 pm EST
We are excited to share the results of Linked Senior's CABHI-supported Industry Innovation Partnership Program (I2P2) project trial. Join CABHI and Linked Senior on April 25 to learn more about resident engagement for people living with dementia using the Linked Senior platform.
Topics include:
the Linked Senior research framework
current challenges and opportunities in seniors' care
results of the I2P2 project trial
the impact of the Linked Senior platform on the lives of people living with dementia, their caregivers and senior care providers
Hear from: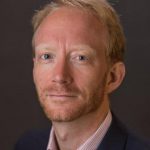 Charles de Vilmorin
CEO, Linked Senior
Charles de Vilmorin is the co-founder and CEO of Linked Senior, a resident engagement platform for senior care. He has more than nine years of experience in the healthcare and long-term care field. He is a Certified Dementia Practitioner and Validation Method Worker.
Abiola Awosanya
Programs Manager, Cedarvale Terrace Long Term Care Home (Responsive Health Management)
Abiola Awosanya has one year of experience as a Programs Manager with an eight-year background working as a recreation therapist and coordinator. She completed her Bachelor of Science major in Therapeutic Recreation and is First Aid and CPR Certified as well as PIECES training certified. She is experienced in developing holistic programming for clients and maintaining community partnerships.