Aging + Brain Health Innovation: What's Next Canada?
Join the nation's leading innovators, entrepreneurs and global companies for world-class keynotes, discussions, rapid fire presentations and demonstrations of ground-breaking innovations in the aging and brain health sector.
Co-hosted and co-produced by Mary Furlong & Associates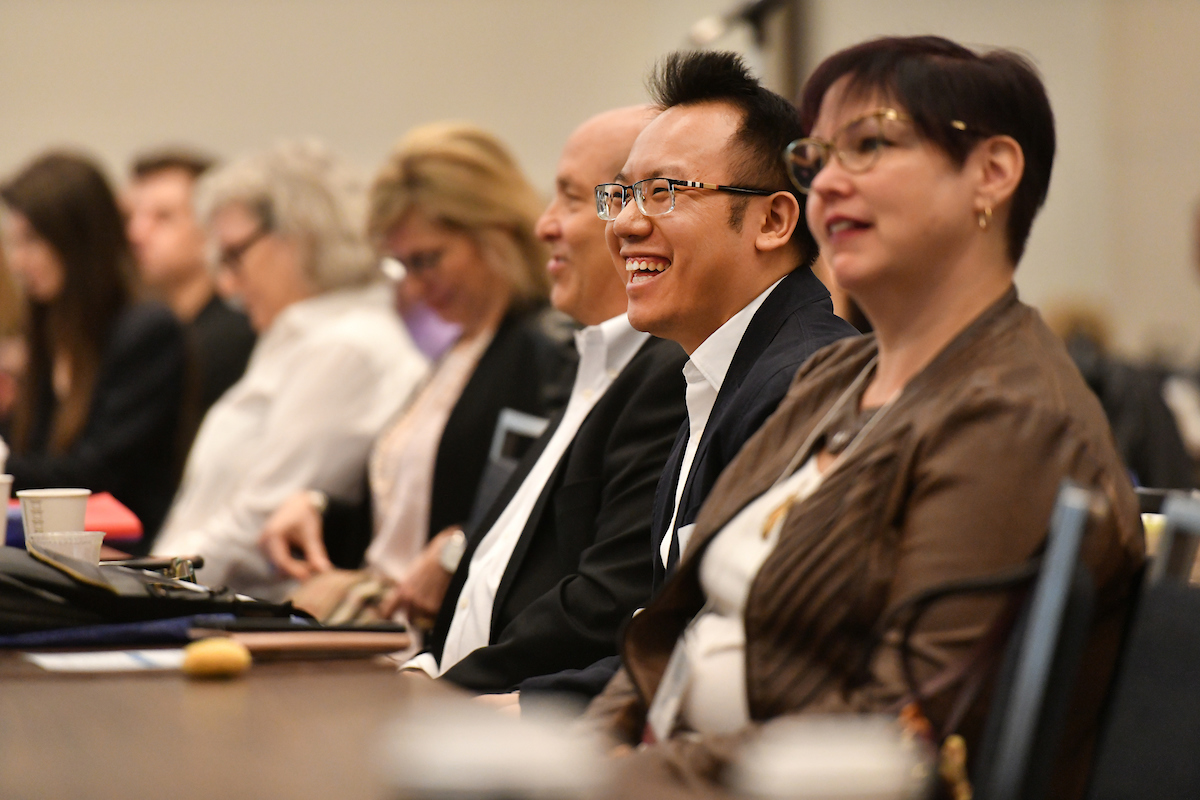 Innovation is transforming the future of aging.
How will you stay current?
The second annual What's Next Canada takes a deep dive into the innovations, industry, and lived experience of the aging and brain health space. We bring together a unique blend of thought leaders, entrepreneurs, venture capitalists, healthcare providers, and companies from around the world in discussions and demonstrations of groundbreaking innovations in the longevity sector.
This Year's Theme: Aging, Medtech + Mental Health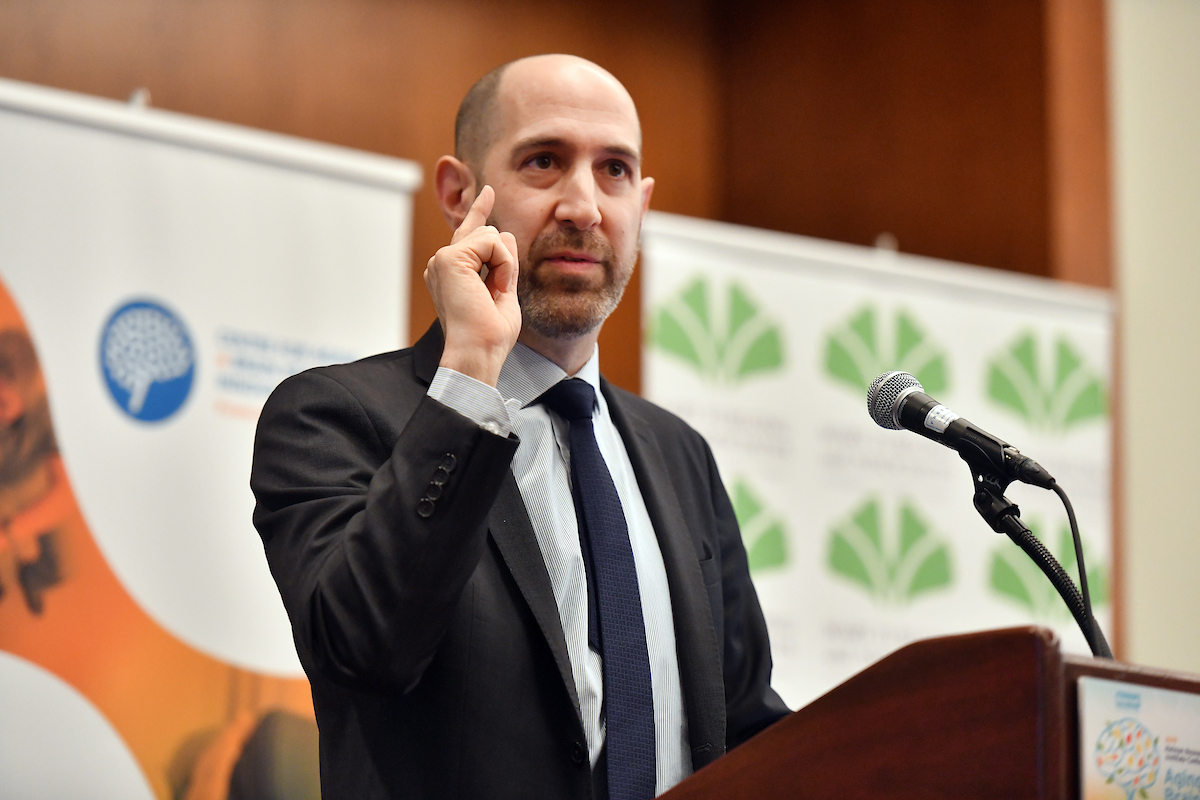 Be a part of the industry's premier event for networking, collaboration, and learning opportunities:
Meet leading startups and established companies who are successfully pushing the boundaries of 'possible' in targeting aging and brain health challenges
Learn the ABCs of commercializing, adopting, and scaling up innovations
Hear the authentic perspectives of older adults and caregivers, whose viewpoints are vital for innovators solving real-world problems
Vote for your favourite innovation at the 2020 Pitch Competition for the CABHI Innovation and People's Choice Awards, and learn more about the latest technologies in aging and brain health – including artificial intelligence, robotics, virtual reality, and more
What's Next Canada, hosted by the Baycrest-led Centre for Aging + Brain Health Innovation and co-produced by Mary Furlong & Associates, is the industry's premier event for networking, collaboration and learning opportunities. Last year's inaugural event brought together over 35 world-class speakers and an audience of 300.
In concert with Baycrest's 30th Annual Rotman Research Institute Conference held on March 8 -10, 2020, a research conference with our sister organization, What's Next Canada will also attract opportunities for innovators to form transformative collaborations with renowned researchers, clinicians, healthcare providers and corporate executives in the seniors' sector.
Get the latest updates by following CABHI on social media
Bianca Stern, BSc.OT, MSc, is Executive Director, Health Innovation at CABHI. Her career spans over 35 years in health care within private and public sectors; including community, post-acute and long term care. She has also been involved at university and college levels in curriculum design, research, teaching and student mentorship. Bianca has built on her Bachelor's Degree in Occupational Therapy and Master's Degree in Rehabilitation Science, creatively intersecting the art and science of healthcare with innovation, technology, and industry. Bianca is a thought leader in the area of innovation, blending design thinking and arts based tools with an inclusive, participatory user focus, capitalizing on emerging technologies and theoretical knowledge to stimulate innovative solutions for the journey of aging. Bianca currently oversees the innovation team at CABHI including the Design Lab, Seniors Advisory Panel, Innovation Office and project pipeline. She is also actively involved in helping to foster a culture of innovation and knowledge mobilization at Baycrest Health Sciences and across the CABHI network partner sites.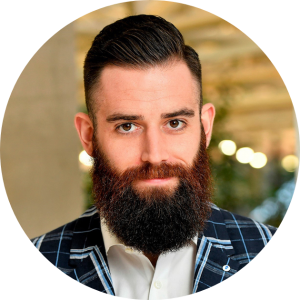 Ryan A. Webster, CPA, CA, is an experienced finance and healthcare leader with a demonstrated history within hospital, long-term care, community care, research and innovation settings. Ryan currently holds two Director positions within Baycrest, a global leader in aging and brain health with over 100 years of excellence in care and research. He is a Director and founding contributor to the first-of-its-kind Centre for Aging + Brain Health Innovation (CABHI), Canada's premier solution accelerator dedicated to driving innovation in the aging and brain health sector – with a targeted focus on dementia. He is also a Director at the Rotman Research Institute (RRI), one of the world's most acclaimed research centres for the study of human brain function.
 Ryan studied at Nipissing University where he obtained his Bachelor of Business Administration with Honours in 2009. Following graduation, he articled with BDO Canada LLP to acquire his letters. In 2012 he became a Chartered Accountant through the Chartered Professional Accountants of Canada, where he subsequently received a Certificate in Master Controllership. Ryan has also studied Value Based Healthcare Delivery through Harvard's Institute for Strategy & Competitiveness and Performance Measurement and Management of Nonprofit Organizations through Harvard's Social Enterprise Initiative.